Reflections from a Westmont triple major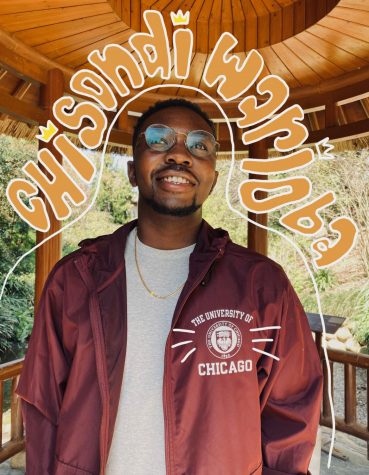 Chisondi Warioba was only seven years old when he and his father moved from Tanzania, where Warioba was born, to San Jose, California, where he, his father and adoptive mother lived together. With big dreams fueled by his father's support and his love for medicine, Warioba chose Westmont to pursue a degree that would get him an acceptance to medical school. Warioba is a triple major, balancing biology, chemistry and physics.
"I didn't plan on triple majoring or anything, I just took classes that I liked and it ended up being a triple major." Warioba started to laugh as he thought back to his freshman year, when he decided to triple major. "I'm a bit of a clout chaser so … yeah."
Warioba joked that he came to Westmont because "God spoke to my mom and told her that this is where I needed to be."
In all seriousness, he explained that, after considering scholarships and funding, "it seemed like the right place."
"I felt like there was a lot of growing I had to do from high school, and a small liberal arts college felt like the best place to be before moving to a bigger population of people."
Nearing the end of his time at Westmont, he questions if he "should have done more research of how students actually felt being here," but, in the end, he "wouldn't have done it any other way."
It wasn't Westmont's STEM department that made him question his place at Westmont. Warioba's first few years came with the harsh racial awakening of his own relationship with the color of his skin. He didn't expect to stand out so much and when he did, something sparked inside of him. It was during his first years at Westmont College that he found his passion for racial justice and reconciliation. 
Warioba describes himself as a "low-key attention seeker." He'll never ask to be in the spotlight, but if it happens to land on him, he appreciates the warmth. Despite his secret appreciation for attention, Westmont put him in the spotlight in a way he wasn't ready for.
"The hardest thing about being at Westmont is probably being stuck out in terms of being a Black man, especially in the STEM field … I definitely shied away from my Blackness in high school."
High school made it easy for Warioba to put off fully coming to terms with his racial identity. Westmont made it hard for Warioba to avoid these tough conversations.
"Because of Westmont, I can confidently say that I am Black; I'm proud of being Black … I've had to have these hard conversations being at predominantly white institutions, so I've had to come to terms with my Blackness…" 
Warioba has delved deep into exploring his racial identity and what that means in the context of living in the United States. He led the Black Student Union his junior year and has led discussion panels for Resident Life events in Emerson as an RA in Emerson. 
The lifelong friendships Warioba has made with peers and professors have helped him through these difficult conversations. 
"I've talked to my friends at other schools and they're not friends with their professors. I would say that I am friends with professors like Dr. Haines and Dr. Silverstein. And I can't forget Diana Kim."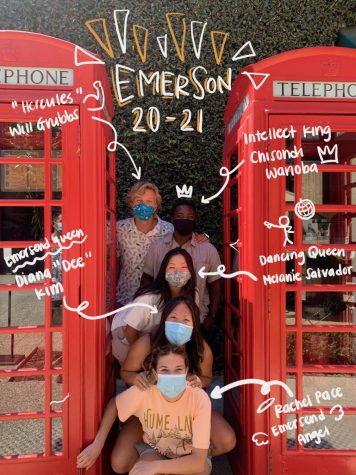 Racial justice was a critical part of Warioba's time at Westmont. He's grown and learned more about himself than he expected himself to. But Warioba, as well as the rest of the senior class of 2021, has had a rough four years. With the fires and mudslides, evacuations and lockdowns, asbestos and a pandemic, it's no surprise when Warioba expresses his relief that it is finally over. 
After all of these accomplishments, graduation is only a couple of weeks away and Warioba has started to look back at his past four years and look forward to life after Westmont. 
"It felt like a lifetime, not because there haven't been good times, but everything we've gone through has been so much. [I'm] just relieved that we finally sorted it out at the end."
Warioba experienced these evacuations and lockdowns firsthand with the rest of his class and admits that "it hasn't been good. It hasn't been fun." He felt as though people were not acknowledging the pain of navigating natural disasters in the way he and his peers have experienced. 
"I get this from a lot of evangelical Christians when they go through hard stuff. They focus on their resilience and don't emphasize the panic or worries behind all those events, which are things that I 100% felt through all those things."
Through these hardships, however, Warioba has found a life lesson that diverges from simple resilience. 
"Dee [Kim] … [has] been teaching me about sitting in the moment and really feeling my feelings. You can acknowledge that this is hard and I'm going through it, but that's okay because God's still here."
One of the most prominent feelings Warioba has started to process is grief. 
"I've been grieving the college career that I could have had and everything that's happened during these four years."
Westmont has gone through a lot of natural disasters but has had a lot of social upheaval as well. 
"We had 2020, BLM, George Floyd, even the protests at Westmont. Just a lot of things have happened, and I've been grieving that struggle and the loss of what could have been."
Looking towards the future, Warioba has been accepted into the University of Chicago to further cultivate his love for science and medicine. He will pursue a Ph.D. in Medical Physics.
"I've been resisting the urge to be like, I just don't care about what happens after [leaving Westmont]."
Warioba has worked hard to create a legacy at Westmont and hopes to "pass the torch" to other students who will continue his legacy of racial justice and reconciliation. 
"I want to continue to be involved in 'toiling the soil,' as Jason Cha would say, and continue to do that in Chicago as well. I don't want to solely focus on myself and my career but the people around me as well."
Accomplished, well-versed — a Renaissance man, if you will — Warioba has done a lot for himself and others at Westmont. He, alongside his peers who also eagerly await graduation, is ready to leave the complicated place he calls home to cultivate his talents in Chicago. To the Westmont community who remains to finish the work Warioba and his peers have started, he gives a warm farewell: "Peace out."