Two's company but three's a crowd
The case for no more triple dorms.
When I first visited Westmont as a prospective student, I remember having the exact idea in my mind of what my ideal college dorm would look like and a Pinterest board full of perfectly curated aesthetic pictures to back it all up. As an incredibly anxious and introverted 16-year-old, however, the most important aspect of my impending dorm life was that I would live in a comfortable environment with just one another person. I truly cannot express how terrified I was to live with someone I had never met before. This fear was mostly due to hearing horror stories from my older siblings about uncomfortable freshman year roommates as a result of the wildcard questionnaire you take to be assigned a roommate.
You can imagine my relief when my tour guide told me about the infamous "Page versus Clark" debate as the stereotypes of each dorm were introduced. You know the ones: Page was a wild, lawless, infested, never-ending hallway. Clark was essentially the future workforce of America's librarians and a safe space for ex-homeschoolers. Emerson was somewhere between the two.
Immediately, my parents looked at me and I felt relief knowing that a place like Clark was definitely more suited to me, as I was essentially afraid of my own shadow in high school. Then, my heart sank. Westmont was already incredibly expensive, and Page would certainly cost less than Clark, since you had to live with two other people instead of just one like in Clark.
I was instantly comforted when the tour guide told me that it was actually the same price for room and board all four years, no matter which dorm. The glitz and glam of the GLC — which wasn't even built yet, jeez I feel old — or the asbestos-filled ceilings of Armington all cost the same.
All four years of college, I have had the luck, blessing and fortune of only ever having one roommate. One of those years, I even lived by myself. I genuinely cannot imagine what it would have been like to have lived with two other people or, God forbid, three in the case of the Ocean View apartments.
Living with just one other person, at least in most cases, provides an incredible communal environment. It essentially forces a symbiotic relationship, or a kind of system in which — for better or for worse — you rely on one another for anything from extra shampoo to a laptop charger. Especially in that first year of college, you truly do have the opportunity to get to know your roommate. At least in the first few weeks, when you know only them and maybe your orientation leader, you have someone to sit with at the DC or to yell at you to get to chapel on time because it's only week seven and you have two skips left.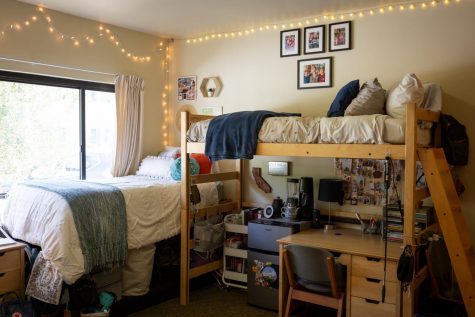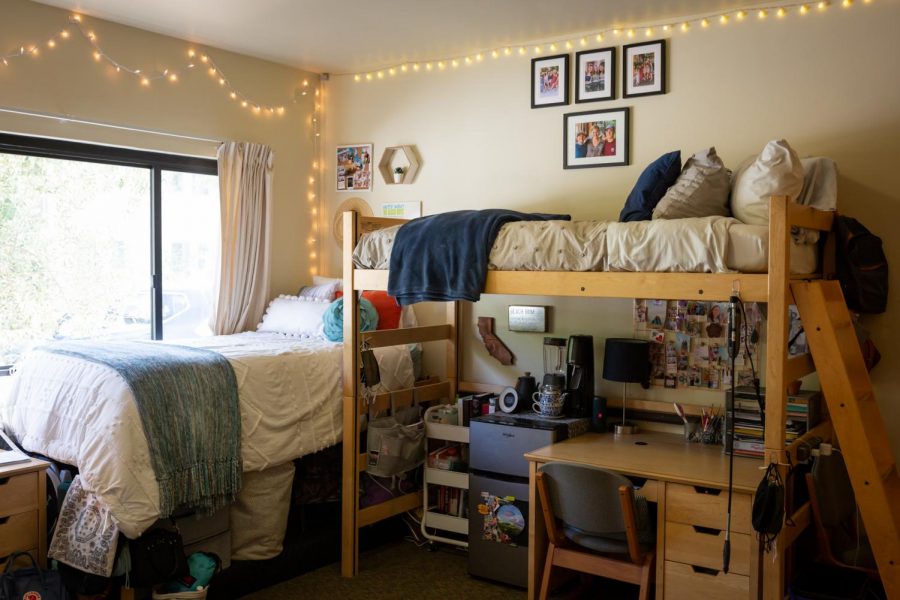 My time at Westmont is numbered — 21 days, but who's counting? — so when I got the all-student email about housing next year saying that "we expect normal occupancy (including triples) next year and are proceeding with this as the plan," I was indifferent. Then, I remembered when I was an incoming student and was grateful that dorms like Emerson and Clark existed and I wouldn't have to live in eternal stress in the Isla Vista equivalent of Westmont — whoops, I mean the third floor of Page Hall.
If Westmont were to adopt its current temporary housing rule of "no triples unless requested" as permanent policy, not only would it be a positive change for morale, it would also eliminate one of the college's most common critiques — that Westmont is too stringent on its housing rules, especially with the extremely limited spots for off-campus — non OV — housing.
I can recall at least eight people who transferred out of Westmont by the end of sophomore year for a multitude of reasons, one of the main ones being that they felt suffocated by the college's babying tendencies when it came to housing. They were forbidden to live downtown — sometimes for less than it would cost to live on-campus — even though they were already in their early 20s. This is a great opportunity for all of Westmont's community on every level: from students all the way to the housing department, and even the administration.
The time is now. I end with the 2016 quote from Kanye West in his acclaimed "Life of Pablo" album: no more parties in LA. Or, in Westmont's case, no more triples in Page and VK.
———
Opinions expressed in letters and other editorials, unless otherwise stated, are those of the writers and not of The Horizon staff or the college collectively.