Behind The Horizon
Rachel Clyde explains her vision for The Horizon as Editor-in-Chief
Behind the seamless stream of articles published in The Horizon stands senior political science major and biology minor Rachel Clyde. Everything so efficiently put up on The Horizon website has been combed through by Clyde's careful eye. She has been working diligently to make people notice the often under appreciated student newspaper, The Horizon. We owe it to her for the productivity of the paper. 
Originally from the Bay Area, Clyde found a love for reading and writing early in life. 
"I've always loved writing. When I was a kid, I really wanted to be an author."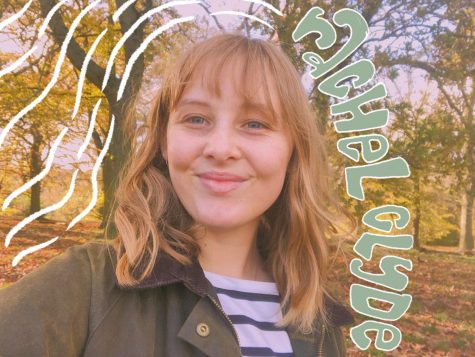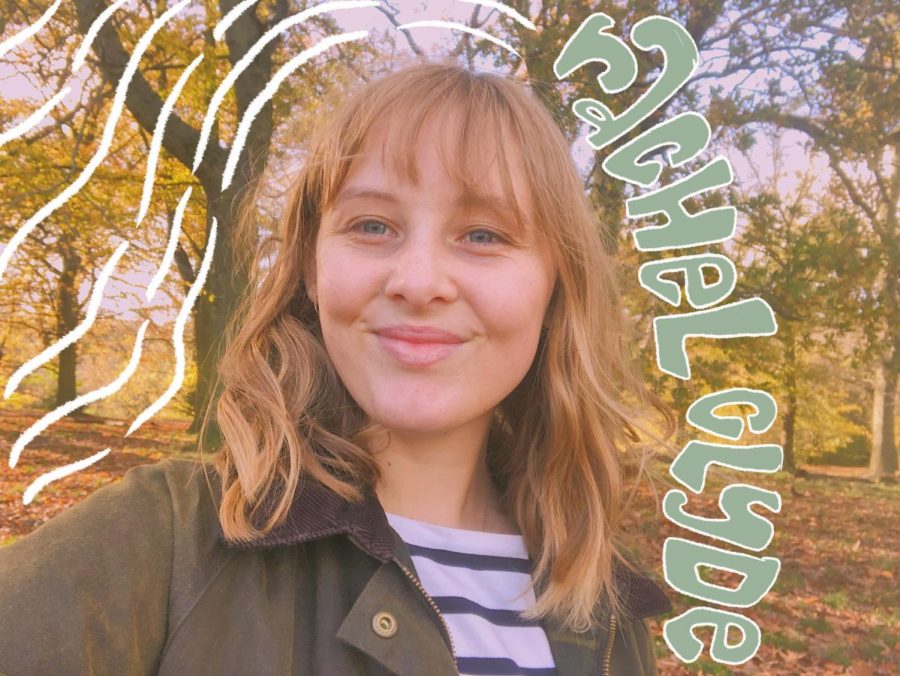 Now, journaling is a huge part of Clyde's form of mental processing. On top of that, her relationship with writing has been drastically renewed through this simple discipline.
"I used to write in my diary and thought it had to be in a really specific format. A couple of years ago, I had this revelation like, 'No, I can write however I want to write.'"
Ironically, her newly developed, free-flowing writing style has benefited her personal journals, but her knack for structure and technicality has benefited every writer on The Horizon staff.
As she thought about her beginnings in The Horizon, Clyde recalled a faint memory from her first year of receiving an email advertising editorial jobs in the newspaper. When she thought about what inclined her to apply, she couldn't remember. 
"You know what, I don't remember," Clyde said, laughing. "I wanted to be a part of something big on campus."
After considering student government, which Clyde had participated in during her high school years, she found that The Horizon "just worked out perfectly."
Clyde's progress through The Horizon started with her first few guest articles in the Op-Ed section. After that, she moved on to the News Editor position during her sophomore year. During her junior year, Clyde decided to jump ship and become the Features Editor.
"I wanted to do something different from News. I was a little burnt out and I thought Features would be fun."
Her new position, exciting and fresh, came with an added layer of responsibility.
"When we used to do print, News was a two-page spread, but Features was a three-page spread, so it was a whole next level of responsibility."
After coming back from her spring study abroad program in Costa Rica during her junior year, Clyde felt called to apply for the Editor-in-Chief (EIC) position. Upon returning, she was hired alongside her co-Editor-in-Chief Emily Washburn who had been the Editor-in-Chief during the previous spring semester. Together, they restructured from the ground up to build a lasting and seamless paper.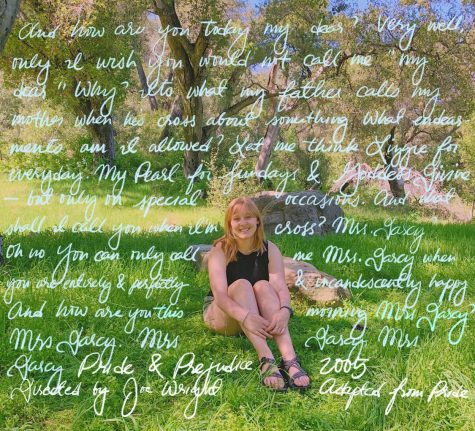 "I loved working with Emily Washburn. She was an amazing editor when she was on her own and a great co-editor. I think we worked so so well together."
The two had overlapping visions of wanting to sustain knowledge throughout the years.
"The Horizon sees so much turnover every semester — people leaving and new people joining — so it's really hard to keep up with well-trained staff …" 
To create a seamless transition between writers and section editors each semester, Clyde and Washburn created their prized Horizon manual. This thirty-four-page document was the accumulation of Clyde and Washburn's "need-to-know" about The Horizon. 
"We wanted that to be something that can be passed down and edited every year by EIC to pass down knowledge."
The two also created standards sheets, which were specific to each section, and updated the job descriptions for everyone hired for the paper.
"[It was] lots of paperwork, so we can get information down on pages to be given and handed down each year."
Despite lots of paperwork, The Horizon went through a drastic metamorphosis moving from primarily print to online. Largely due to COVID-19, which inconvenienced a lot of students in their daily routines but conveniently lined up with Clyde and Washburn's vision for the paper. 
Under their leadership, The Horizon went through a drastic change from print to digital. From the weekly Tuesday newspaper drops to Clyde's weekly newsletter emails, moving The Horizon online was a difficult, but positive, change, in Clyde's opinion. 
"Another vision we had for The Horizon was generally improving the quality of writing. The amazing thing about publishing online is that it's easier to hold people to those standards."
Moving online allows Clyde to call off or hold articles, if need be — a luxury that she did not have when The Horizon was in print. 
"I can't tell you how many days, when I was just a section editor, the past EIC was working on articles and were just so stressed about one because it was a horrible article."
In those instances, the editors felt like they had no other choice but to publish an article that wasn't ready to be published. However, Clyde expressed her appreciation for being online, as she can push articles back without having to worry about printing a blank page.
Though the flexibility is nice, Clyde does miss the nostalgia from a printed paper.
"I do like print, mostly for nostalgic reasons. There's nothing quite so special as working on something and having it printed out and holding it in your hands."
With the move to a predominantly digital format, Clyde tackled the issue of social media presence and readership. 
"The Horizon had such a horrible media presence," Clyde said, laughing as she put her head into her hands. "We posted on Twitter a couple times and we had lost the password for the old Instagram, so we had to make a new one."
Clyde has worked hard to increase The Horizon's online presence, since she understands that most people get their news from social media. 
On the other hand, Clyde hoped to increase readership through her weekly newsletters. 
"It was a big change from having print papers dropped on everyone's doorstep … it's easy for people to forget about us. I wanted to remind people that we're still publishing every week."
It's obvious to see that Clyde put a great deal of backstage work into The Horizon. There wouldn't be as much rhyme or reason to the way the paper runs without her contributions, as well as Washburn's. Clyde feels passionate about her work because she believes that "every college needs a student newspaper."
"I just think it's so important to have a platform where students can have their voices."
Clyde acknowledged other student publications, such as the Citadel and Phoenix, however, she believes that The Horizon "is so unique in allowing multiple different ways that students can share their voices in terms of different sections."
Journalistic integrity was another motive for Clyde's immense work on the publication.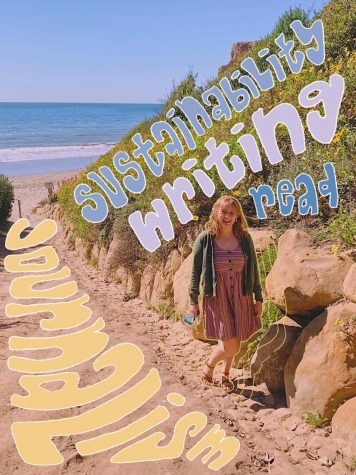 "We serve this really important function of being a part of the school and separate at the same time, which allows us to hold people accountable when they say they're going to do something, and following up on important stories."
Clyde particularly wanted to focus on issues pertinent to the student body. 
"We're always trying to stay on top of things that are pressing, like the white Jesus window and the LGBTQ+ community at Westmont. We wanted to stay on top of things students want to hear about because, you know, the school's not always going to tell you … and we serve the really important function of making information easy and accessible to everyone."
With all of this hard work in mind, Clyde is bittersweet about leaving the paper since graduation is only a couple weeks away. 
"In terms of leaving college, I'm very excited."
Clyde looks forward to moving into a new stage of life with different routines and people and places. Graduation is an exciting time for all seniors to finally leave Westmont and delve into their future career paths. But in regards to leaving The Horizon, Clyde feels a little more torn. Clyde has spent a lot of time and dedication to bringing the paper to where it is now. 
"It's hard having spent three years on this and then abruptly leaving it, just like, 'All done. No more Horizon.'"
This job comes with a lot of hard work. It's time consuming and exhausting but, overall, Clyde will miss "working with a staff and the feeling of having a really good story. That's the satisfaction of reporting."