We all owe Monica Lewinsky an apology
Why America's national pastime of shaming women needs to stop.
If you have been on social media even a little bit in the past year, you have likely come across the phrase "Free Britney." It is a movement surrounding international popstar Britney Spears that focuses on why the pop legend deserves to have more autonomy in her life, as she has been locked into a legal conservatorship by her father for over a decade.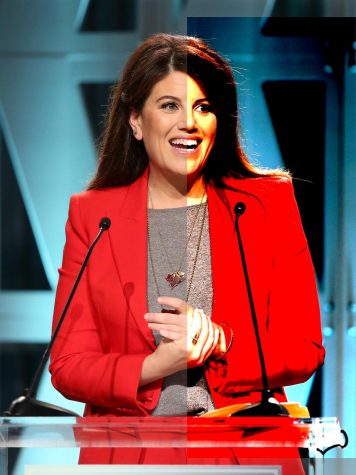 In this conservatorship, the pop icon cannot leave her own home, spend her own money, or choose whether or not to work without explicit permission from her father. She is legally considered "not her own person." This movement has inspired many magazine articles and news segments about how the media and general public treated Spears during her very public mental health struggles in 2007. 
Similar movements and conversations about how the media and public treat female celebrities have also sprouted in recent years. Whether it be the intense backlash Janet Jackson faced following her 2004 Super Bowl halftime show, movies like "I, Tonya" that humanized Tonya Harding after the infamous incident with Nancy Kerrigan in the mid-90s, Megan Fox's candidness about how damaging it was for her to be portrayed as an overt sex symbol, or revisiting the British tabloids' treatment of reality TV host Caroline Flack following her tragic suicide in early 2020, it seems as if there are more and more new think pieces about why we ought to be kinder to women in the public eye.
However, to me, one woman in particular deserves a unanimous apology from everyone in the late 90s — Monica Lewinsky. As former President Bill Clinton's impeachment trial developed and more details of the salacious story broke, major talk-show hosts like Jay Leno said "jokes"  on an almost nightly basis: "Monica Lewinsky has gained back all the weight she lost last year. I believe that's the cover story in 'Newsweek.' In fact, she told reporters she was even considering having her jaw wired shut, but then, nah — she didn't want to give up her sex life."
Even the feminist movement largely abandoned her. Prominent feminist groups, like the Supergals, published articles in which the self-proclaimed feminists referred to Lewinsky as "not that pretty," "some non-brilliant woman," and that she could "rent out her mouth" as a career move. 
Why did the young, newly graduated, 22-year-old intern alone receive blame for the affair, rather than the most powerful man in the world at that time — President Bill Clinton? Why did Clinton leave the affair relatively unscathed and with the nickname "Slick Willy the Womanizer," while Lewinsky was left suicidal and branded as a whore in the history books?
One practical way of confronting one's inner misogynist and avoiding the temptation to villainize women is to reframe the narrative of the historical event itself. One way to do this is calling the scandal the Clinton trial or the Clinton affair rather than the Lewinsky trial or Lewinsky affair, as that reflects more of the responsibility being placed on the person who abused his power. Another recommendation is to watch Lewinsky's TedTalk in which she advocates for a kinder and more intentional use of social media, with a particular focus on the anti-bullying movement.
The phenomenon of shaming women on a national stage has long existed, and likely will continue unless actions are taken and accountability demanded by both the media and public. Monica Lewinsky deserved better then and she deserves better now. We owe her — and all of the women previously mentioned, and more — at least that much. 
———
Opinions expressed in letters and other editorials, unless otherwise stated, are those of the writers and not of The Horizon staff or the college collectively.