Santa Barbara beach cleanups collect over three tons of trash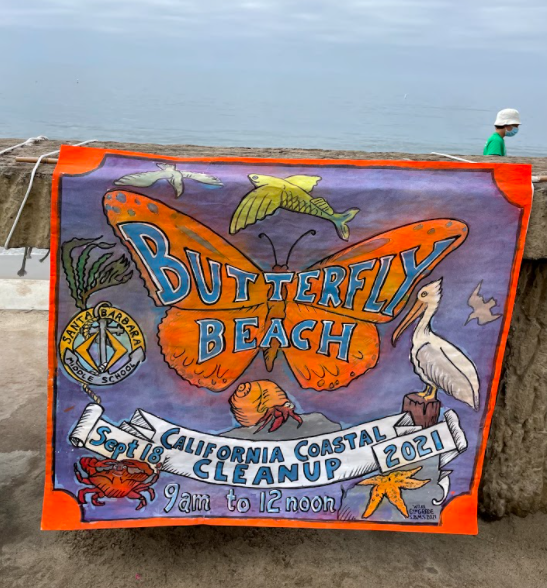 On Saturday, Sept. 18, 1,287 members of the local community gathered on Santa Barbara County's beaches for Coastal Cleanup Day 2021. The effort resulted in an impressive 6,104 pounds, or 3.05 tons, of litter collected and removed from the waterfront. Volunteers met at 29 locations across the county, covering over 42 miles of coastline.
Coastal Cleanup Day isn't just a local event, however. Ocean Conservancy, the group responsible for the worldwide effort, has organized and provided resources for cleanups in over 100 countries. According to Ocean Conservancy's 2021 report,16.5 million volunteers have collected 357,102,419 items globally — totaling over 344 million pounds of trash — since the first Coastal Cleanup Day in 1986. 
Butterfly Beach, a popular spot for Westmont students, was among the cleanup sites on Coastal Cleanup Day 2021. Pyp Pratt, a student at Santa Barbara Middle School and the Beach Captain for Butterfly, stated that 58 volunteers cleaned one mile of coast, picking up 93 pounds of trash and 43 pounds of recyclables. Pratt also mentioned that they were able to collect "more trash this year at Butterfly Beach than in previous years. Because of the good turnout of volunteers this year at Butterfly Beach, we decided to expand the cleanup area to include a mile of the parking area along Channel Drive and in the neighborhood near Butterfly Beach."
When asked about the importance of keeping our coasts clean, Pratt responded that over 75% of trash volunteers collect is plastic. "Plastic debris can kill wildlife and drain toxins into the environment. These toxins can enter the food chain, such as the fish we have for dinner. The trash that our volunteers collected will not end up in the ocean."
Pratt admired the efforts of those involved. "They were enthusiastic and conscientious about collecting as much trash as possible from the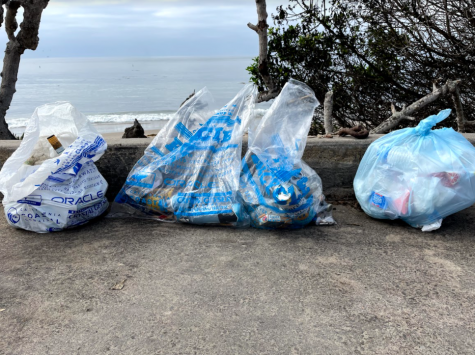 beach and surrounding area. Their efforts made me feel good about what we were doing for our beaches and the ocean."
Conrad Morgan, Westmont junior and Vice President of the Students for Sustainability club, also participated in the cleanup at Butterfly Beach and was impressed by the initiative and the interest that the students of Santa Barbara Middle School took in the environmental project.
Morgan, who has organized many cleanups himself, offered advice for those wanting to get started. "When it comes to organizing your own cleanups, all you need is a group of people and a couple of buckets, paper bags, or even plastic bags that you got from the grocery store. In terms of data, even if you don't have somewhere to upload it right now, you can just start keeping track of it yourself in Google Docs or your notes on your phone."
Morgan further encourages students and other community members to organize their own cleanups by pointing out its accessibility. "I'll give you information and get you set up with supplies. It's fun and it's easy. In fact, I never leave the beach without trash, even if there are just one or two pieces. If people care about the ocean and enjoy it, they'll start to be more aware of the trash, they'll learn about the impacts it has on the ocean and marine life, and it'll become a habit for them, too."
Coastal Cleanup Day gave volunteers a taste of what it's like to work towards a cleaner environment. Next year's Coastal Cleanup Day is scheduled for Saturday, Sept. 17, 2022.
For more information on how to organize a cleanup, visit Ocean Conservancy's Start A Cleanup page.