Spots along the shuttle route
What can students do around Santa Barbara in their free time? With limited transportation, the shuttle stops can quickly become tiresome. Here are a few spots along the shuttle route that may not be well-known. Each location has been categorized by quickest arrival time.
East Beach:
The Santa Barbara Zoo is a few minutes' walk away from the East Beach stop. There is also a bike path available. Due to COVID-19, visitors must make reservations in advance. The zoo offers interaction with a few select animals, such as turtle or giraffe feedings. These experiences are offered in group bundles, making it perfect for an outing with friends.
The Chromatic Gate is also accessible at the East Beach stop. The gate is an iconic spot in Santa Barbara and a great photo opportunity to send to the folks back home.
Train Station: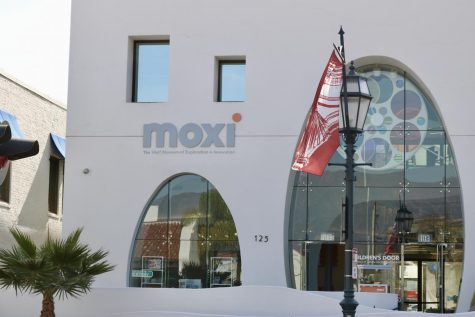 The Wolf Museum of Exploration + Innovation (MOXI) offers many interactive activities. The exhibits include building and racing your own race car at the speed track and creating sound effects at the sound track, among many others. 
Stearns Wharf offers a variety of activities, especially on the weekends. On the weekends, the entrance to the pier on Cabrillo Street is filled with booths selling clothing, jewelry and art. The pier itself offers restaurants, shops and the Santa Barbara Museum of Natural History Sea Center. This museum has an aquarium touch tank, but unfortunately the museum will be closed until 2022.
Paseo Nuevo/Downtown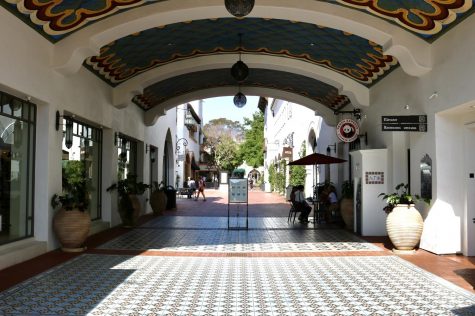 This stop is better known as State Street. It's very common to spot Westmont students here on the weekend. State Street itself is filled with shops and restaurants; therefore, this stop is an endless list of possibilities.
Some of the more easily missed spots include the movie theaters along State Street. Currently, some of the theaters are closed, but the Metropolitan Metro 4, Fiesta Five, and Arlington theaters have reopened. It's a cheaper way to spend time on the weekends, rather than going out for an expensive meal or shopping. State Street also offers many vintage stores and thrift shops, such as Urban Flea Market and Punch Vintage. Exploring these stores is like digging for gold: every aisle might hold an interesting find, like an old band poster, a film camera or furniture for your dorm.
Library/Museum
The shuttle list references the Santa Barbara Public Library; however, across the street lies the Santa Barbara Law Library. It is open to the public, and is also a beautiful Spanish-style building to explore. Spending time here could include a picnic on the lawn or a photo shoot.
Down the street from the public library lies Metro Entertainment. It's a small shop that offers comic books, graphic novels, Magic the Gathering cards and more. The shop also hosts the Metro Gamer Social, Artist and Writer Creative meetups and in-store gaming tournaments; however, signing up is necessary for participation. 
This list is by no means exhaustive, but it can serve as a good starting point for students to explore new areas.