More than an athlete: Senzo Zola Sohkela
Many connected to Westmont Track and Field know of Zola Sohkela's legacy. In his first year, he became the first-ever Westmont student to win two NAIA titles. He has a full ride to Westmont on the Michaelhouse Scholarship, which holds its recipients to an intense academic standard.
When asked how he identifies himself, Sohkela said, "I wouldn't say I was always an academic person [or] that I always thought of myself that way, and I still don't. At the same time, I don't think of myself as just an athlete. That's why I chose to be at Westmont. Being here, I'm not just focused on sports; it's a holistic education."
Sohkela outlined his education in South Africa, where he was privileged to attend one of the top two high schools in the country: Michaelhouse, a school in KwaZulu-Natal meant to prepare students for opportunities in countries around the world. At this all-boys boarding school, Sohkela learned independence and self-motivation early on. The school's cutthroat environment set a standard of excellence for Sohkela starting at the age of 13. From January through November, with three exam seasons that held 13 exams each, school was his life. 
The preparatory school set a high standard for achievement and effort, something Sohkela has used to push himself in every area of life. Sohkela contrasted Michaelhouse's system to the direct approach of the United States school system, where he has observed less thematic diversity. 
Speaking to the way he's diversified his interests off the track, Sohkela noted, "Many people are surprised to hear that I'm an International Relations major. They go, 'Oh, I thought you'd be Kinesiology or something else sports-related.'"
He described his interest in politics from a young age, explaining that it has always fascinated him: "It's something completely different from what I'm used to. I came here knowing that that was the degree I want, which is something that my high school prepared me well for."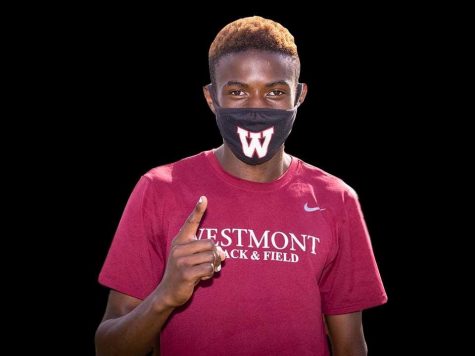 Sohkela not only enjoys school but he has graduate school aspirations. He sees law school as part of his future, even if he has to do it the "Kim Kardashian way." He described the law firm internship he had during his version of 11th grade. He worked under lawyers, helping them file cases and observing their work. One day, they threw him into the deep end and gave him multiple cases to go through, file and summarize.
Sohkela set the scene this way: "I'm reading through these cases and one of them I realize there's a mistake, and there's a loophole that applies. They applied a law that they weren't supposed to and I pointed it out to my firm, and they went on to use that evidence in court. That was mind-blowing to me. It wasn't a big national TV case, but for me, that was huge. I felt like I belonged and I could see myself doing that. From that moment forward, I was like, I see myself doing this."
Sohkela could practice his legal aspirations in various countries. He talked about the role of the political climate on the legal industry and what that looks like back home. Ideally, he'd like to make a difference back in South Africa, but he is aware of the difficulties that that poses. There is a lot of corruption present in the South African legal system and it will be difficult to have the impact he wants to. For right now, he has the 2024 Olympics in his mind's eye. Law school will come later.
He wrapped up by saying, "At the end of the day, I'm not going to run track forever, so once that is gone, I should know who I am and people should be able to describe me without using the words 'track and field' and, so far, that's been the case."
Shaped by his education in Michaelhouse and driven by both athletic and intellectual interests, Sohkela achieves an enviable balance of well-rounded success at Westmont.