How to dress for fall in Santa Barbara heat
Part of the series: What's Westmont wearing?
Every year when October rolls around, I can't help but get excited about crunching leaves, pumpkin spice and comfy sweaters. However, October in Santa Barbara is hotttttt, which makes those comfy sweaters not exactly practical. So here are five ways to dress for fall without overheating.
1.Midi Skirts
I see midi skirts as the staple piece of hip, twenty-something boutique owners. Midi skirts give the satisfaction of dressing up and looking like you have your life together without making you feel constricted or like a waddling penguin. 
How to style: Pair a midi skirt in a funky print with a basic cropped tank and Doc Martens.

Dress it up: Swap the Docs with a pair of cute, square-toed heels!
2.Booties
Don't booties just scream fall? While I love the brown suede ankle boots I'm seeing around campus, there are many other options if boho isn't your style. How about boots with a short heel? Or maybe you prefer flat? Do you prefer leather? Or suede? Or rubber for that rarely needed, but occasionally convenient rain protection? Try white boots for a pop, or black for something more sleek. Really, the options are endless.
How to style: Pair with ripped jeans and a cute graphic t-shirt.
3.Vests
Ahhh, vests. That long-time source of personal confusion. Are vests sleeveless jackets? Are my arms hot for some reason while my torso is cold? Despite prior bewilderment, I have recently come to appreciate the vest as a packable, cute, lightweight accent piece. 
How to style: Throw on a vest with a simple, white long-sleeve shirt, jean shorts and white tennis sneakers. 

Bonus points if it's a fun color!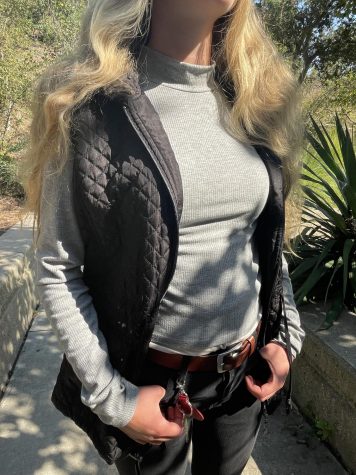 4.Silk Scarves
After the early 2000s era of infinity scarves, I forgot scarves existed altogether. My mistake! While scarves are a great way to stay warm in the winter, silk scarves are thinner, which makes them an ideal accessory for warmer Octobers. 
How to style: Pair a scarf in a statement color with a basic t-shirt, gold hoops and jeans. 
5.Maxi Dresses
Dresses are hands-down my favorite thing to wear. It could be seven a.m. on a Monday morning, but if I throw on a dress, my half-asleep self will no longer have to worry about whether or not my outfit matches or if I'll get too warm. Plus, dresses are versatile! Try a t-shirt dress for an excursion to the pumpkin patch or a maxi dress for a night out on State Street. 
How to style: Throw on some Nike Air Force 1s and a baseball cap for class or pull your hair into a bun and grab some sandals for date night!

Best fall prints: Dark florals, flannel, plaid or browns scream fall.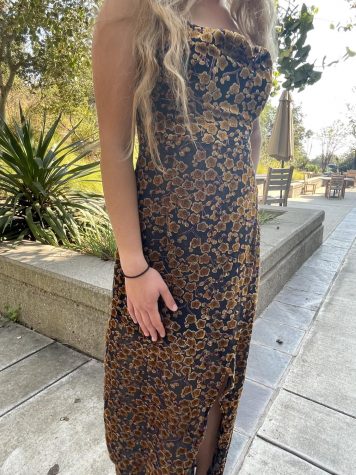 Good luck this fall! I can't wait to see you strutting around campus.