The return of the pumpkin patch
Every fall, pumpkin patch season rolls around. It brings tractor rides, animals and — most importantly — pumpkins. Pumpkin patches somehow manage to pull people in every year, but what do Westmont students think of them?
Pumpkin patches usually share many of the same activities. Alyssa Hernandez, an RA in Clark, described her experience picking pumpkins at Lane Farm's Pumpkin Patch in Goleta. While supervising a group of elementary school students, Hernandez and her companions "walked around the pumpkins" armed with "a wagon that you can fill with pumpkins," and noticed how "the pumpkins [we]re ordered from smallest to biggest."
Hernandez also noted a non-pumpkin-picking activity available at the site: "a tractor [riding] in a full circle around the pumpkin patch."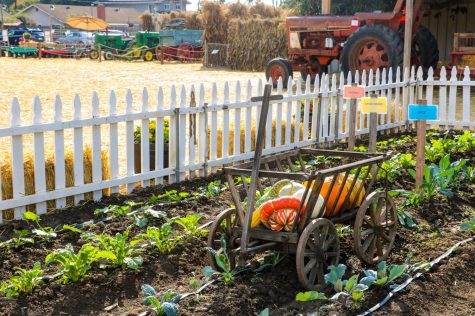 Reminiscing about going to the pumpkin patch with her family as a child, second-year Julia White spoke as much to the additional attractions as she did to the pumpkins themselves: "For years, my family and I would go to our local pumpkin patch and drink spiced cider, gather armfuls of pumpkins/squash, run through a hay bale maze, have caramel apples, etc." 
Recollecting these memories with palpable fondness, White noted that "as a little kid, that kind of tradition meant a lot to me and marked the changing season in a very joyful and tangible way."
Third-year Jenna Peterson shared similar feelings of nostalgia, explaining, "Memories of getting lost in the corn maze, believing that the big scarecrow was alive, and getting to pick the perfect pumpkin bring back some of the childhood wonder I have since grown out of." 
Andrew Day, another third-year student, recalled an array of sights and sounds associated with his childhood experiences at the Lane Farms Pumpkin Patch in Goleta, including a "stray playpen, tractor rides, farm animal petting, horses and, of course, looking for the pumpkin you'd like to bring home for Halloween."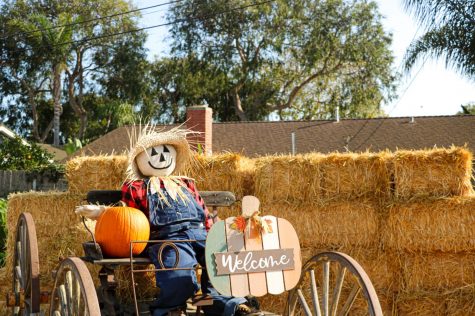 However, Day concluded with a slightly less nostalgic view of pumpkin patches. Day explained that pumpkin patches may not cater to all demographics: "The whole patch is geared for younger children … as you get older, the appeal begins to decrease." 
For students like Day, returning to the pumpkin patch year after year may lose its appeal. Yet for others, like White, pumpkin patches bring back a childhood sense of wonder. While limited in their appeal to older demographics, pumpkin patches nevertheless provide a variety of fall-related attractions — from pumpkin-picking to tractor rides — that will put students in a seasonal mood.