Adventuring in the off-season
Senior Cassidy Rea recalls a student-athlete career off and on the court.
Jada Fox, Students Editor
November 6, 2019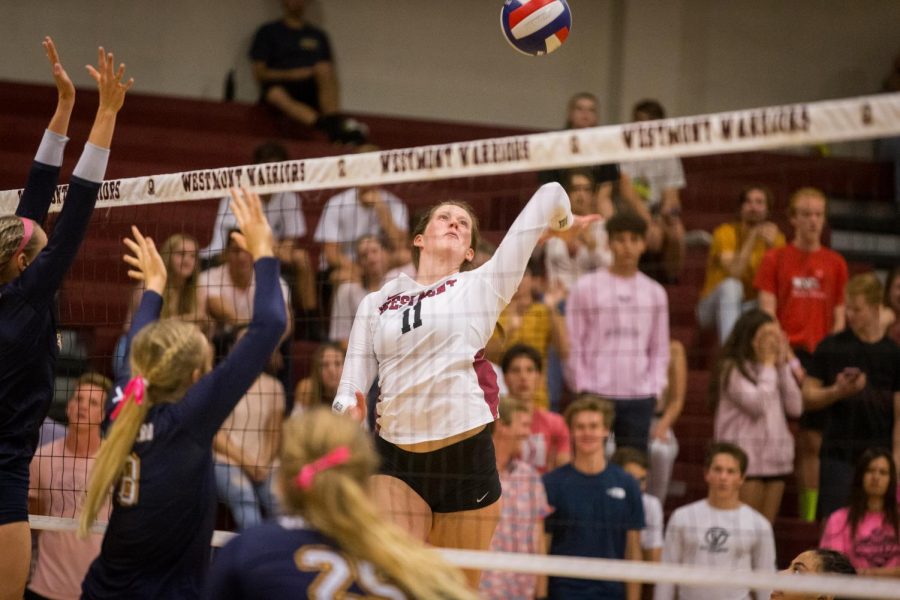 In the next month-and-a-half, Cassidy Rea will finish her final season with the Westmont volleyball team, graduate early with a double major in history and political science, and prepare to return as the co-resident director for Westmont in Cairo 2020. Now a little more than halfway through her final semester on campus, the senior student-athlete and volleyball representative reflects, "I think Westmont was a great place to do education and athletics in ways other schools cannot balance them."
Originally from Ventura, California, Cassidy applied to schools with the intention of playing collegiate volleyball. Westmont was not on the initial list, but after a weekend visit with the team, Cassidy decided she wouldn't want to attend school anywhere else. Her first season with the volleyball team, Cassidy was one of two freshmen and, at the time, the team held first place in the nation and a record of 36-0. 
As an incoming freshman, she believed she would spend all four years on campus. " My freshman year was like the most fun I had ever. I thought: I'm never leaving Westmont until I actually have to." Laughing, Cassidy continues: "I studied abroad and I'm graduating early. Things change, let me tell you!" In spring 2018, Cassidy decided to attend the Westmont in Cairo semester after taking Foundations in History with Dr. Keaney. At most other schools her decision to leave for an off-campus semester would have risked or been limited by her commitment to a college athletic team. However, since the program took place during the off-season (and thanks to a green-light from her coaches), Cassidy was able to attend, as she reflects, "I feel like people here, especially in athletics, have cared about being good people in ways I don't think at other schools do. The development of the person is the most important thing."
This past summer, Cassidy participated in the Westmont in San Francisco program and interned with Eviction Defense Collaborative (EDC) — a San Franciscan organization assisting low-income tenants with eviction lawsuits. For Cassidy, her time abroad revealed a new perspective she was effectively able to bring back to EDC: "I think for me the biggest takeaway for me was thinking about handwork and what that means. In Egypt you can work really hard and still be really poor. Or you can work not hard at all and be really rich, and seeing how that can be true in America, even if that's a little less true than in Egypt, just because of the structures and government there, having that parallel of that's still the case for people in America. …You have to look somewhere else to be able to bring the mirror back."
In the San Francisco EDC office, though not explicitly Christian, the staff's compassion shifted Cassidy's desire to work in a specifically Christian organization: "Having that framework already changed, I think it made my faith stronger. I was like: God can work through anyone. God can work through anything. I'm seeing God's work here, even though it might not be under His name."
About the Contributor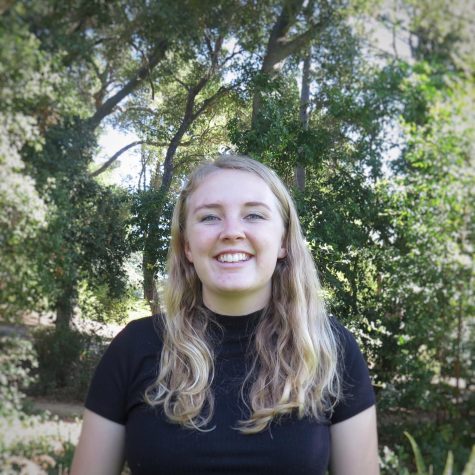 Jada Fox, Students Editor
Jada Fox is a senior English major who wanted to be an astronaut, but settled for cloud-gazing instead.