Five easy outfits for when you're late to your eight a.m.
Part of the series: What's Westmont wearing?
We all know the feeling: it's Monday morning, you snoozed your alarm six times and you wake up at 7:45
for an eight a.m. class. In a panic, you throw on polka dot shorts and your dad's old purple 5K T-shirt … inside out. 
Not anymore! Here are five easy outfits to streamline your Monday morning madness. 
1. Make it monochromatic
Don't worry about matching! Just throw on the same color … everything. I like pairing jeans with a jean jacket of a similar wash or a nice groutfit — that is, an all-gray outfit.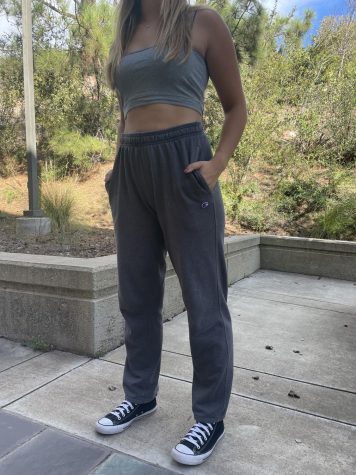 2. Wait for it … a leather jacket and sweats
Something about a leather jacket with sweatpants just screams cool. Like, did I just finish riding cross-country with my biker gang or did I just get out of bed? No one knows. I'm that cool.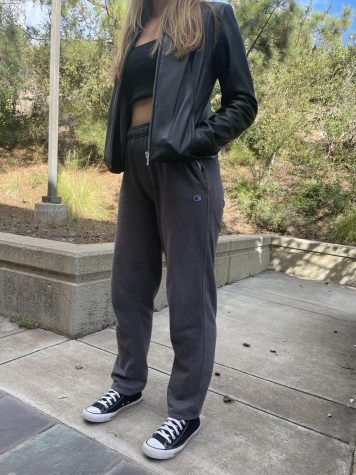 3. The classic jeans and white tee
They call it a classic for a reason. A white T-shirt, dark wash jeans and black converse manage to give simultaneous next-door neighbor and '50s greaser energy. 
4. A dress. It's that simple.
Mark my words, dresses will appear on every list I write. They're pants and a top all in one! What could be easier?! Just add boots or white tennis shoes and you look like you actually tried for class. 
5. Add an oversized jacket
Make any outfit your go-to with an oversized jacket. I like to throw one over leggings and a tank top — the perfect solution for temperamental Santa Barbara weather!