An update on Potter's Clay from its core team leader
With an irregular year due to COVID-19, the 2020-2021 Potter's Clay core team took the opportunity to reflect on 43 years of partnership with La Gran Comisión, a church in the community of Ensenada, Mexico. 
In focusing on the sustainability and ethicality of cross-cultural partnerships, Potter's Clay seeks to better align its mission statement with the work and relationships that are actually carried out. The mission statement has identified working with and for the community of Ensenada as the goal but, in reality, the primary focus of Potter's Clay was attached to one pastor and one church. 
As a ministry, Potter's Clay seeks to partner with an organization that listens to a diversity of voices across the region of Ensenada, rather than one individual representing the whole community. Through reflection, the team has sought wisdom and discernment from voices that have long been involved with Potter's Clay in both the Westmont and Ensenada communities. 
Potter's Clay also seeks to shift from relief ministry to sustainable ministry. While relief ministry focuses on fixing damages in the community, sustainable ministry focuses on connecting resources in a community. This focus on the community's resources affirms the self-efficacy of Ensenada.
Potter's Clay recognizes that it has adhered to a paternalistic standpoint in the past, doing projects or tasks for people in the community that they could better do for themselves. The ministry desires to affirm the relationships between local churches, businesses, schools, organizations and individuals within Ensenada. By coming alongside the community, it seeks to recognize the value of engaging in the global Church and witnessing the self-efficacy of global communities. 
Potter's Clay also desires to be held more accountable as a ministry. Thus, the core team has sought relationships that will act as checks and balances, both financially and missionally. This accountability will motivate Potter's Clay to utilize funds and resources that contribute to the economy of Ensenada in a healthy way, rather than taking away from the functionality of the community. 
Another form of checks and balances Potter's Clay has included is a partnership with Dr. Cynthia Toms' global studies class. This group of students has conducted research for Potter's Clay over the past year to better understand the alignment of Potter's Clay with its mission, as well as to conduct a community profile of Ensenada. Their research has consisted of both internal assessments with Westmont constituents and direct research in Ensenada. 
Taking into account the reflections of last year's leadership, the 2021-2022 Potter's Clay core team sought to join in direct partnership with Rancho Agua Viva (RAV), a local nonprofit Christian organization. Deeply rooted in the Ensenada community, RAV has worked with Potter's Clay over the last few decades as the campground where participants resided during the week of the Potter's Clay spring break experience.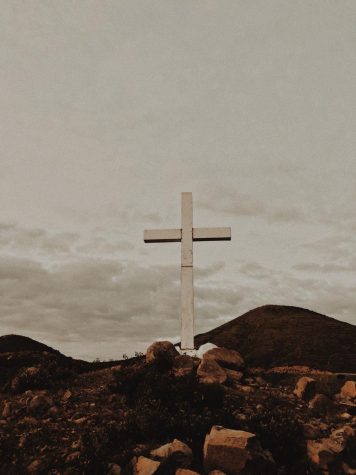 In desiring a more direct partnership with RAV, Potter's Clay core team members understood the crucial nature of carefully considering and honoring their relationship with La Gran Comisión and Pastor Ruben, the church's lead pastor. In August, the 2021-2022 core team proposed a dual partnership with both La Gran Comisión and RAV that would allow Potter's Clay to interact well with the wider Ensenada community and continue its highly valued, 43-year-long relationship with La Gran Comisión. 
Ultimately, Pastor Ruben and his daughter Mary decided to part ways with Potter's Clay amidst the transition. Potter's Clay desires to honor and celebrate the long-standing relationship the ministry has had with Pastor Ruben and La Gran Comisión, recognizing all the laughter, joy, tears, sorrow, miracles and companionship that went into those 43 years. 
God was at work in those years through La Gran Comisión and Potter's Clay, bringing many together across cultures, and bringing many more to Christ. Potter's Clay celebrates all this relationship has meant to the ministry and community of Ensenada and will continue to hold La Gran Comisión in their prayers. 
Another area Potter's Clay seeks to improve is in student preparation and education. Students have long entered the week of Potter's Clay with little to no information about the community of Ensenada or how to engage cross-culturally.
This year, Potter's Clay will start a required orientation seminar during the spring semester leading up to spring break. This seminar will include materials directly from the community of Ensenada that will better prepare students to understand and engage cross-culturally. The seminar will also include a debrief program following the spring break experience between students, the core team and partners in Ensenada to continue to develop relationships.
This year, Potter's Clay will have three ministries for participants: a dental/optical team, mercy sites and children's ministry.
Communicating directly with the community made Potter's Clay aware that the need for medical clinics was already met by the healthcare system in Mexico. Rather, community members expressed a desire for dental and optical services, to which they have little access.
Mercy sites and children's ministries will consist of partnering with local seminary students who regularly serve at senior homes, rehabilitation centers, homeless shelters and with local children.
These three ministries will allow Westmont students to engage in relationships with their peers, observe the ways they serve their communities, and have the opportunity to serve alongside them.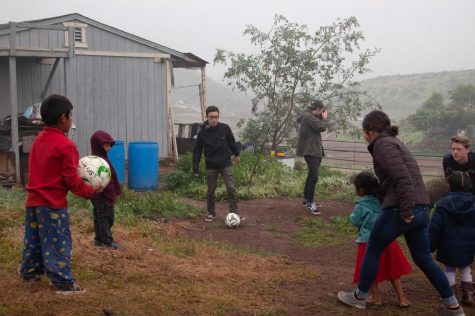 Potter's Clay recognizes that the progress made in the last year is just a start to a long journey of growth. Potter's Clay agrees that the healthiest change occurs slowly, so they will develop 1-, 5- and 10-year plans for the ministry to maintain a direction of growth rather than implement short-term changes with little overall growth. Thus, the new partnership with RAV is a trial for the next 1-3 years of the ministry, to see whether this ministry will truly allow Potter's Clay to better align with its updated mission statement to "humbly affirm the self-efficacy of the Ensenadan community through sustainable and ethical fellowship that stewards and celebrates the unity and diversity of the global church as the body of Jesus Christ." 
Potter's Clay will continue to remain in prayer and conversation with a wide array of voices within both the Westmont and Ensenada communities as they continue to grow as a ministry and seek after the kingdom of God.