John Blondell brings experiences abroad to new global theatre course
Last spring, Westmont theatre arts professor, director and department chair John Blondell assumed another role: Global Ambassador for the Performing Arts. As such, Blondell has spent the past 11 months traversing Europe and collaborating with local theater makers on several projects. 
"This marvelous world experience of immersing myself and meeting people and becoming a part of a culture through … an experience of shared relationship is something that I think is deeply meaningful for myself and … for other people," Blondell said.
Blondell's experiences abroad will inform his new course, "Global Theatre," which will be offered this spring. 
"The prime feature of the course is to look at the way that, in a contemporary understanding of global theatre, we look for the many and myriad connections between and within cultures," Blondell explained.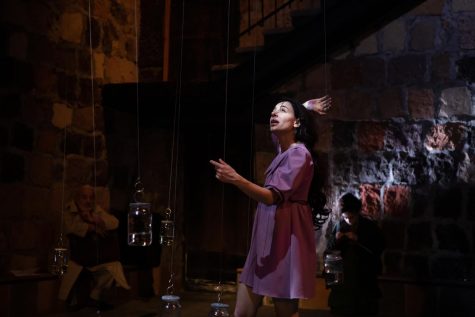 In global theatre, students will examine the "adaptability, transformation, change and interconnectivity across the globe and between cultures." The course will contain several units, including "contemporary playmaking," where students will study plays from Russia, Argentina and Finland. 
Much of Blondell's teaching will reference his global collaborations. Adapting "Pirej," a Macedonian novel, for the stage reinforced how theatre arts can give voice to a community. The story "is very deep and dear to the Macedonian cultural identity," Blondell explained.
Blondell co-founded and curated the Verona Shakespeare Fringe Festival while in Italy and directed Sarah Ruhl's "Eurydice" — a retelling of the classic story of Orpheus through the female lens — while in Armenia. Blondell also digitally produced two plays by Russian writer Anton Checkhov, as well as an experimental take on Shakespeare's "Cymbeline." These alternative productions are part of Westmont Theatre's "Initiative for Justice and Global Engagement."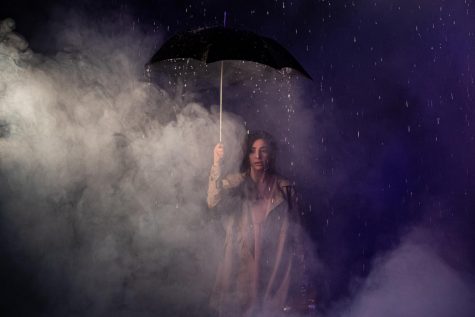 After 34 years at Westmont, Blondell remains excited for the future of Westmont Theatre. "There's somehow something innate about people watching other people deal with circumstances that are beyond their control and then watch them deal [with it], both in terms of what gives us joy … [and also] the harder aspects of our lives." 
John hopes the global theatre course will leave a lasting impact on students: "One of the things that I hope the students get out of [the course] is [that it will] try to take us out of a certain kind of Western hierarchy of understanding how the theatre is and how [it] works, [and into an understanding] that is much more egalitarian and global."